The TEK24 is the perfect balanceDo you want range? You get up to 205 minutes at cruising speed. Want it to be light? Then you get all the features for only 12.7 kg. Want it to be versatile? Turn it into a TEK12 and make it even smaller and lighter. And you want all this at an incredible price? Then the TEK24 is your best choice!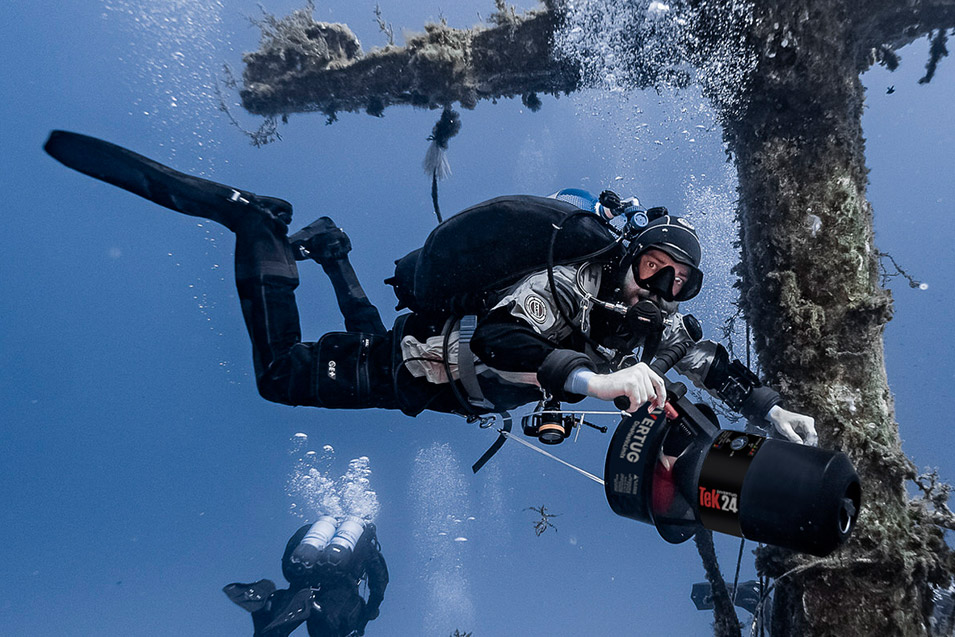 You will have a range of up to 205 minutesat cruising speed to extend your dives as much as you want.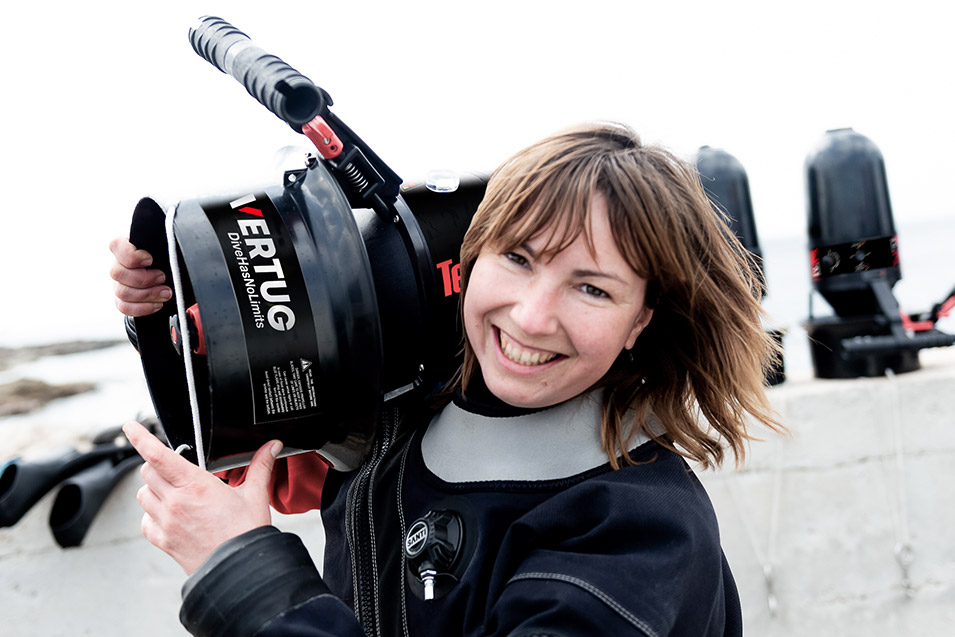 The TEK24takes up very little space and with its 12.7 kg you'll never leave it at home!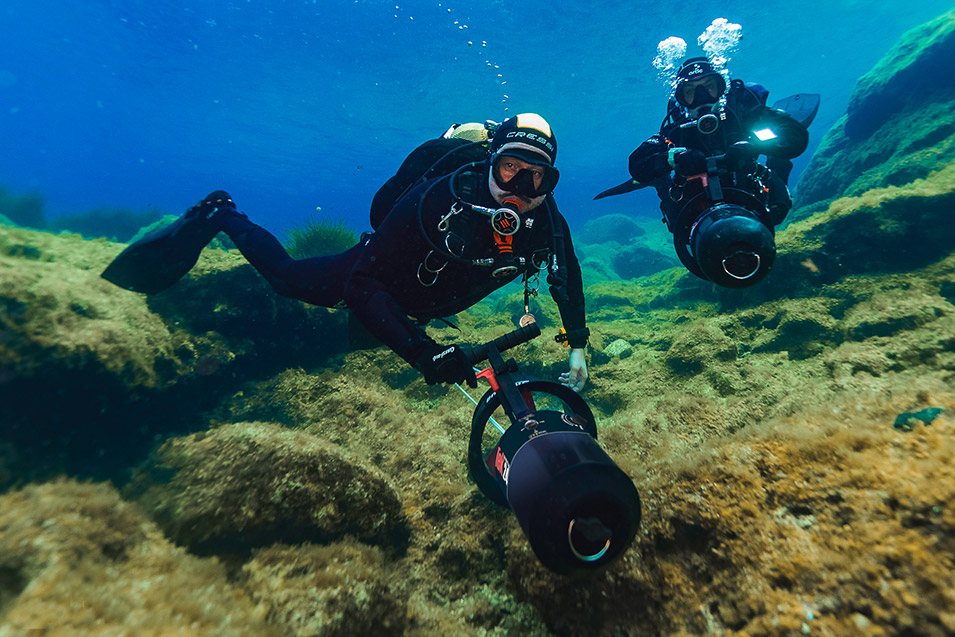 Want to make it even lighter and smaller? Just change the battery and turn it into a TEK12.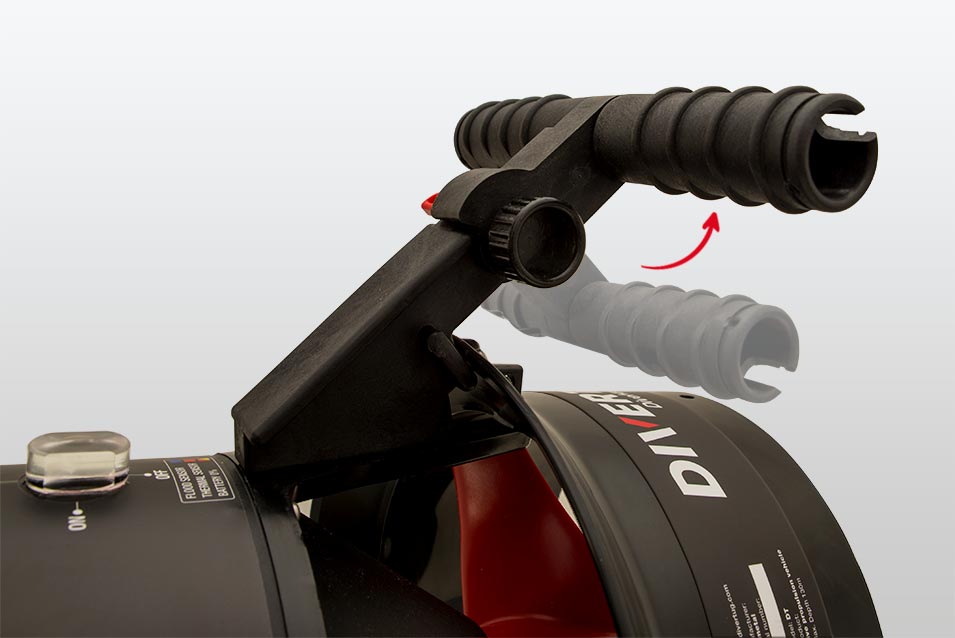 The TEK24 takes care of all the details: Now with a foldable handle to reduce the volume and make it easier to transport.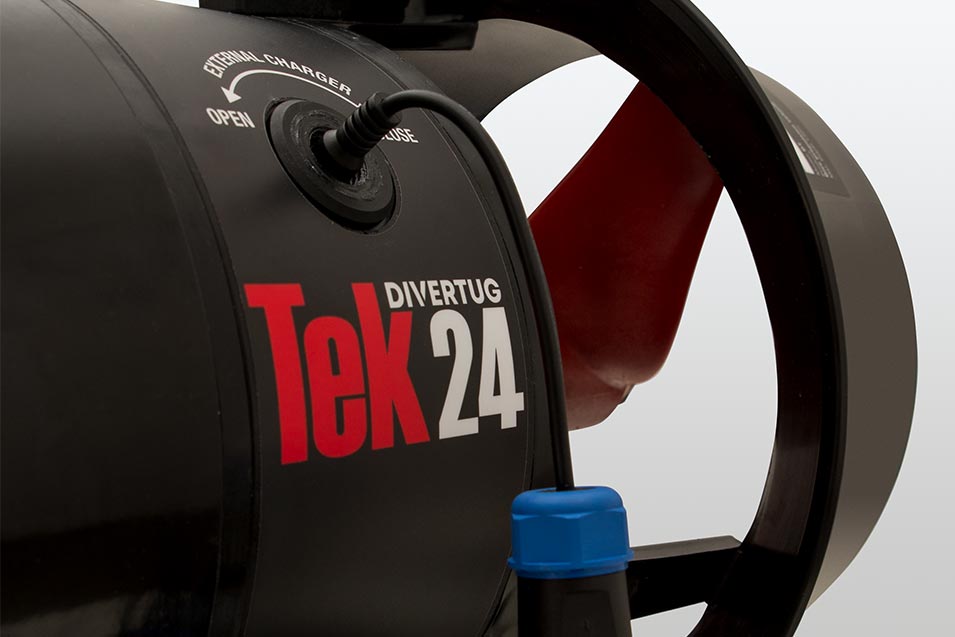 Charge it directlyfrom the mains socket, without having to open it and handle the scooter!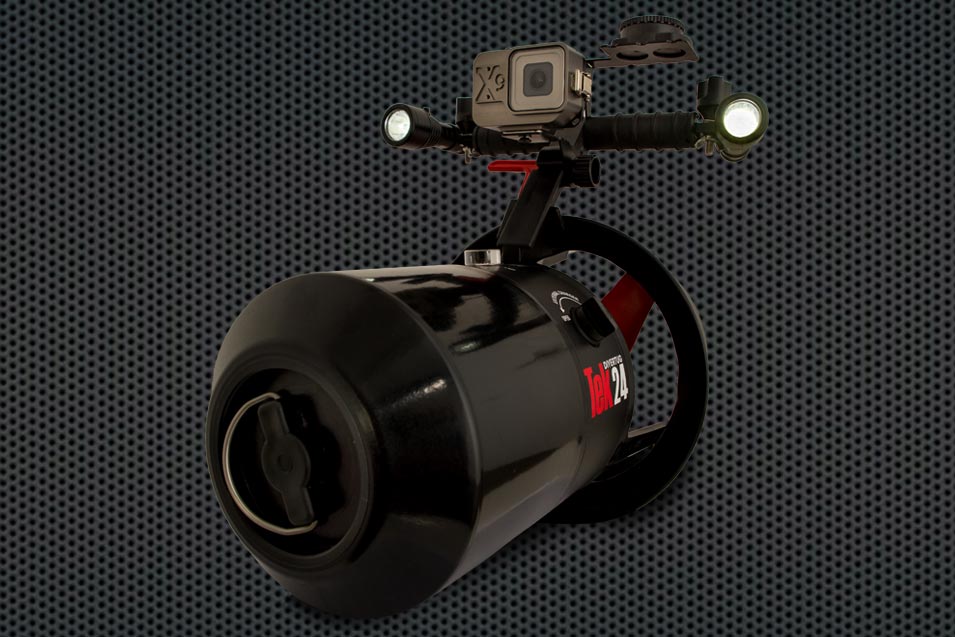 Add accessories to your TEK24 where you can attach your spotlights, action camera, compass and computer.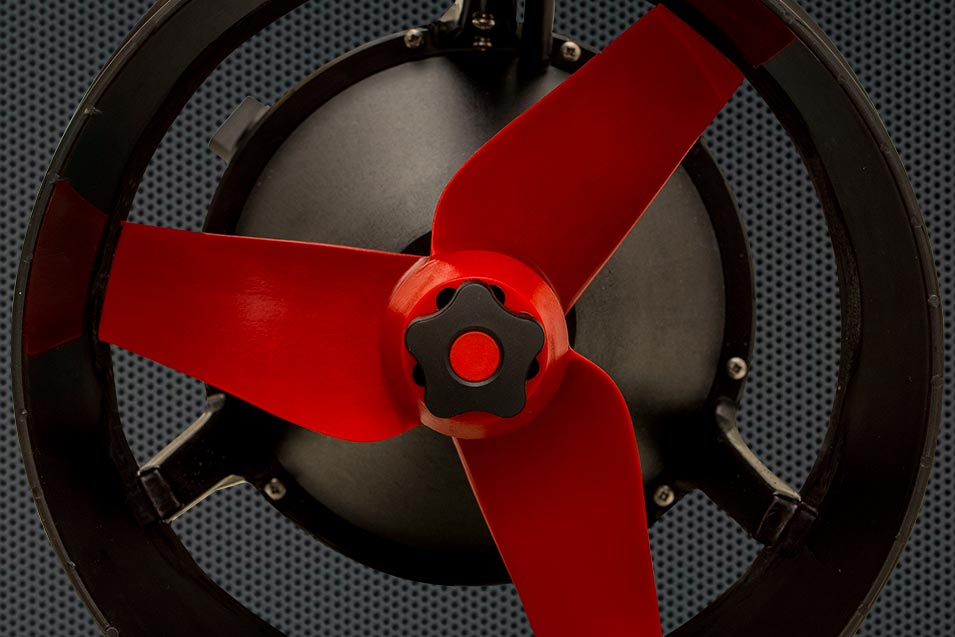 All our scooters are equipped with an easy to remove propeller system.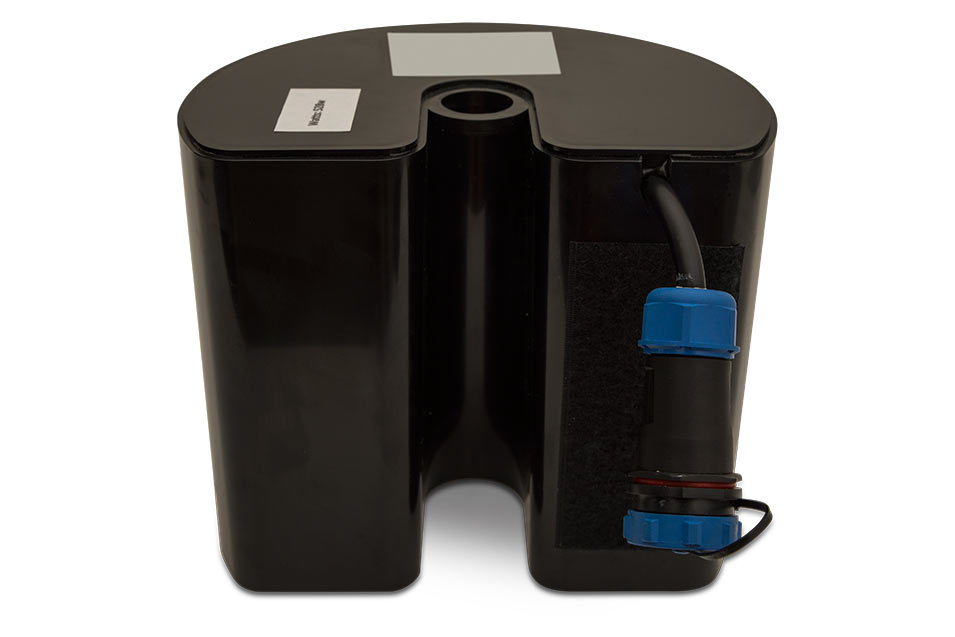 Our batteries are splash proof, so you can open it in any situation.
INCREDIBLE VALUE FOR MONEY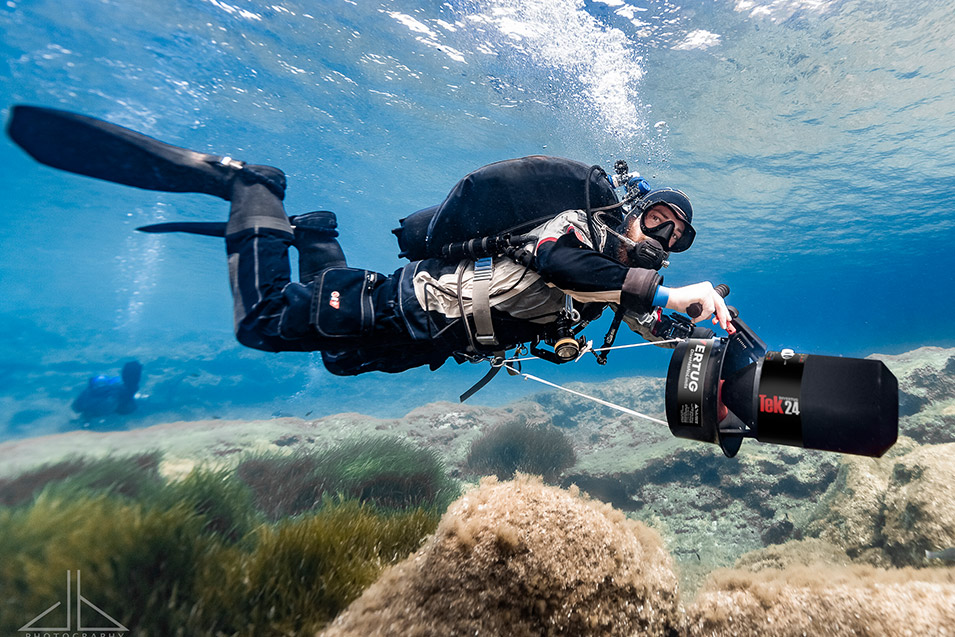 A light scooter, with great autonomy, 100% versatile and with an unbeatable quality-price ratio. What are you waiting for?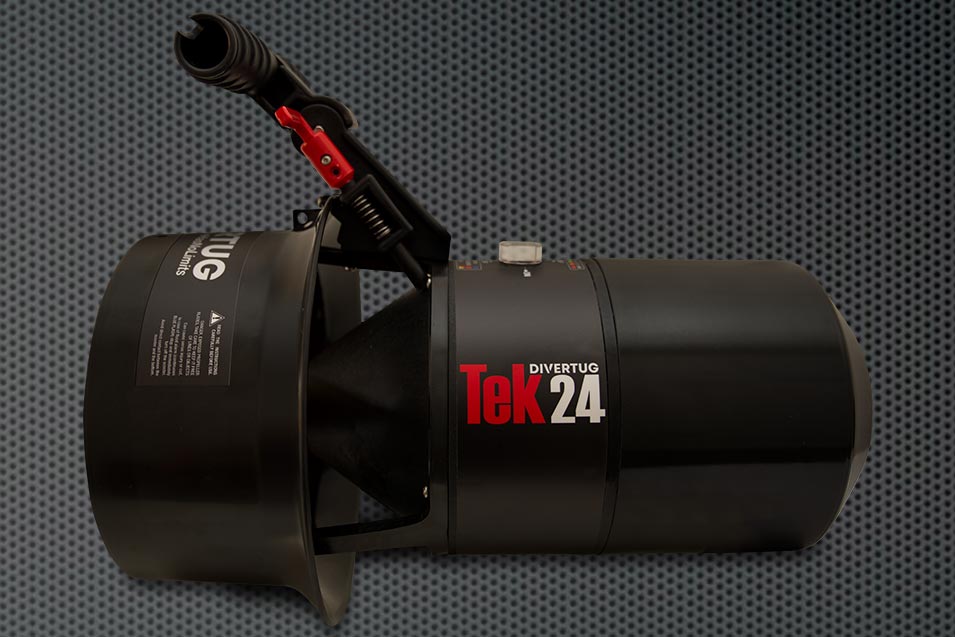 Price without VAT. Postage not included.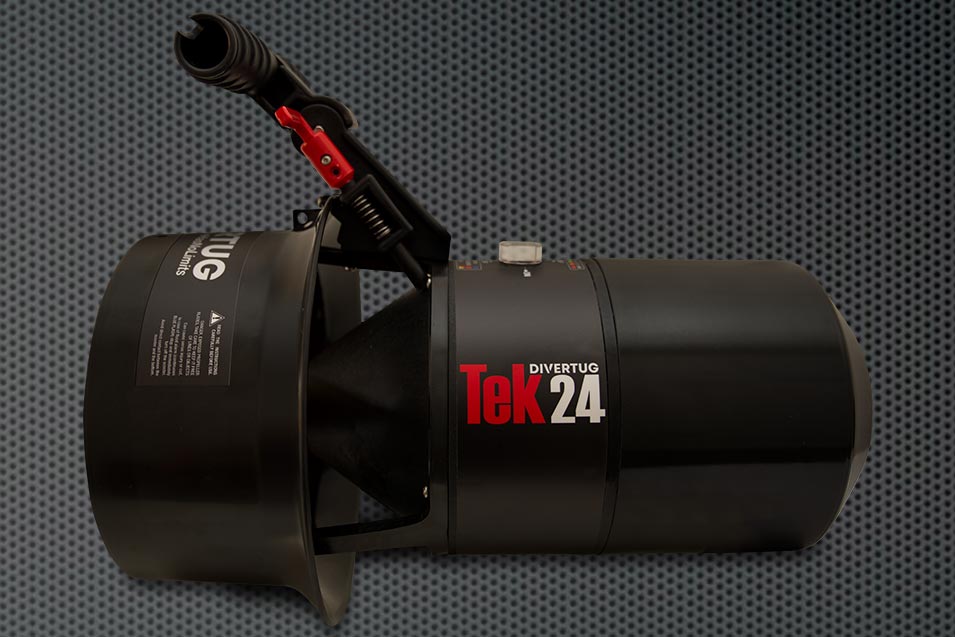 Price without VAT. Postage not included.
TECHNICAL SPECIFICATIONS!
TECHNICAL SPECIFICATIONS!
Length

495 mm. (inch 19,5)

Height

400 mm. (inch 15,75)

Width

310 mm. (inch 12,20)

Nozzle diameter

310 mm. (inch 12,20)

Body diameter

214 mm. (inch 8,42)

Weight

12,7 Kg. (lb 28)

Buoyancy in fresh water

Neutral

Battery type

Lithium

Battery capacity

528 WH

Charging time

7 Hours

Burn time maximum speed

120 Min.

Burn time cruise speed

205 Min.

Battery voltage

24V

Maximum depth

130 Mts (ft 426,5)

Thrust

20 Kg. (lb 44)

Speed control

2 Speeds

Battery charge

Internal and External